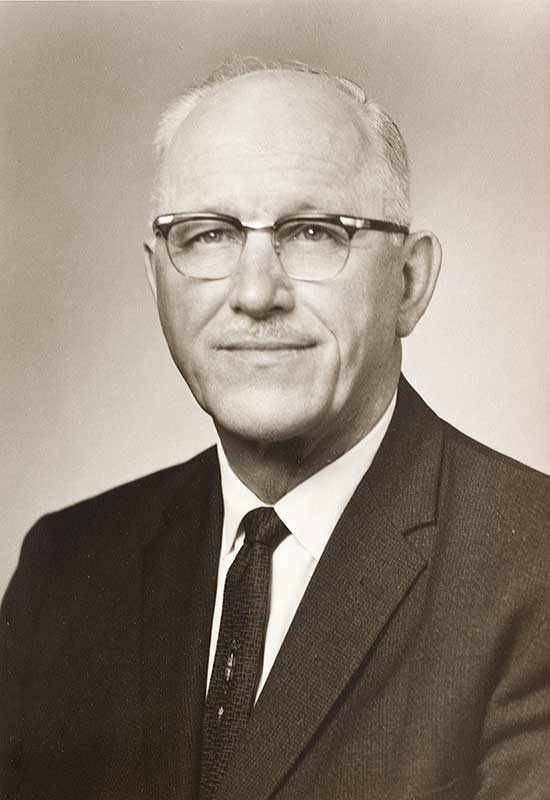 Bill Trygg, Sr., Our Founder
J. William Trygg (Bill Sr.) was born September 17, 1905, at Cook Minnesota. He became a professional forester and worked for the United States Forest Service (USFS) from 1926 until 1954. He was in charge of Civilian Conservation Corps (CCC) camps in the Ely, Minnesota, area and, at the time of his retirement from the USFS, was a district forest ranger. In addition to his expertise in forestry he had experience with Native American claims throughout the Great Lakes region.
After leaving the Forest Service Trygg worked as a land use consultant and as an appraiser of natural resources. TThrough an intense interest in the history of the area he developed a system to make historical appraisals of ceded lands on behalf of various Native American tribes in the Midwest. With his son he owned the Trygg Land Office, a real estate agency located at Ely. Trygg was elected to the Minnesota House of Representatives in 1966 from District 62 (St. Louis County) and served one term.
Trygg died in Washington, D.C. on April 11, 1971, where he was testifying on Native American land claims. He is buried in the Ely Cemetery.
Read more about Bill Sr. and the map project here.
Bill Trygg, Jr.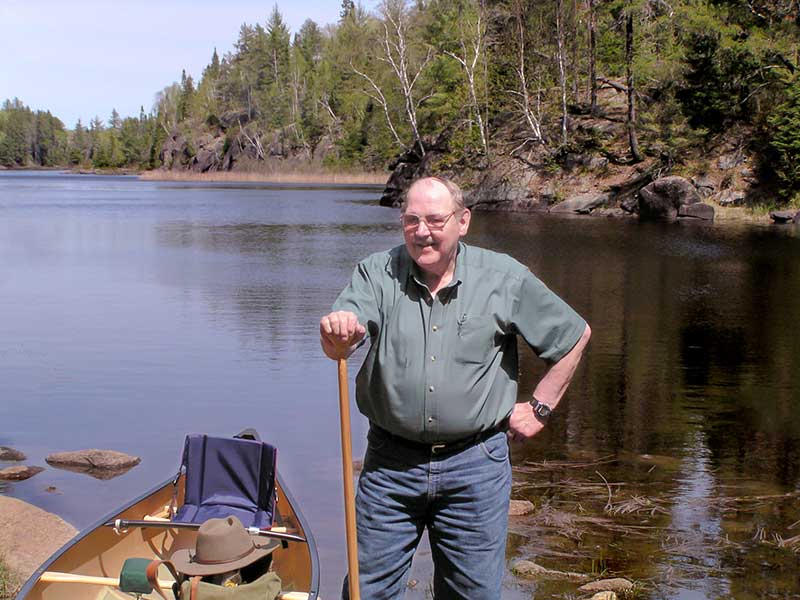 William R. Trygg (Bill Jr.) was born Jan. 6, 1934 in Ely, Minnesota, the son of J. William and Irene Trygg. Bill graduated from Hermantown High School in 1952 and UMD in 1959. He served in the US Army from 1954 – 1956. He obtained his real estate license in 1957 and, in 1963, started working full-time with his father at Trygg Land Office.
One of his buyers wrote "I have always been impressed with Bill's understanding of the long term needs of the environment and balancing that with development of the land." Bill was a good steward of the land putting in the extra effort so others would benefit.
One of Bill's last projects was the Camp North plat of lots on Eagles Nest Lake Two. The lots were carefully designed to provide privacy as well as preserve the natural beauty and character of the land. The name of the plat, Camp North, invokes memories of campfires, clear waters, and tall pines.
Bill died in a tragic automobile accident near Ely in 2008.
The Trygg Tradition Continues
Today Trygg Land Office is operated by Bill's wife, Louise Trygg, and their daughter, Kris Trygg Kidd. Working with Bill on numerous projects has given them the knowledge and experience to continue his work and vision on family owned properties.